DAS MUSEUMS-
MAGAZIN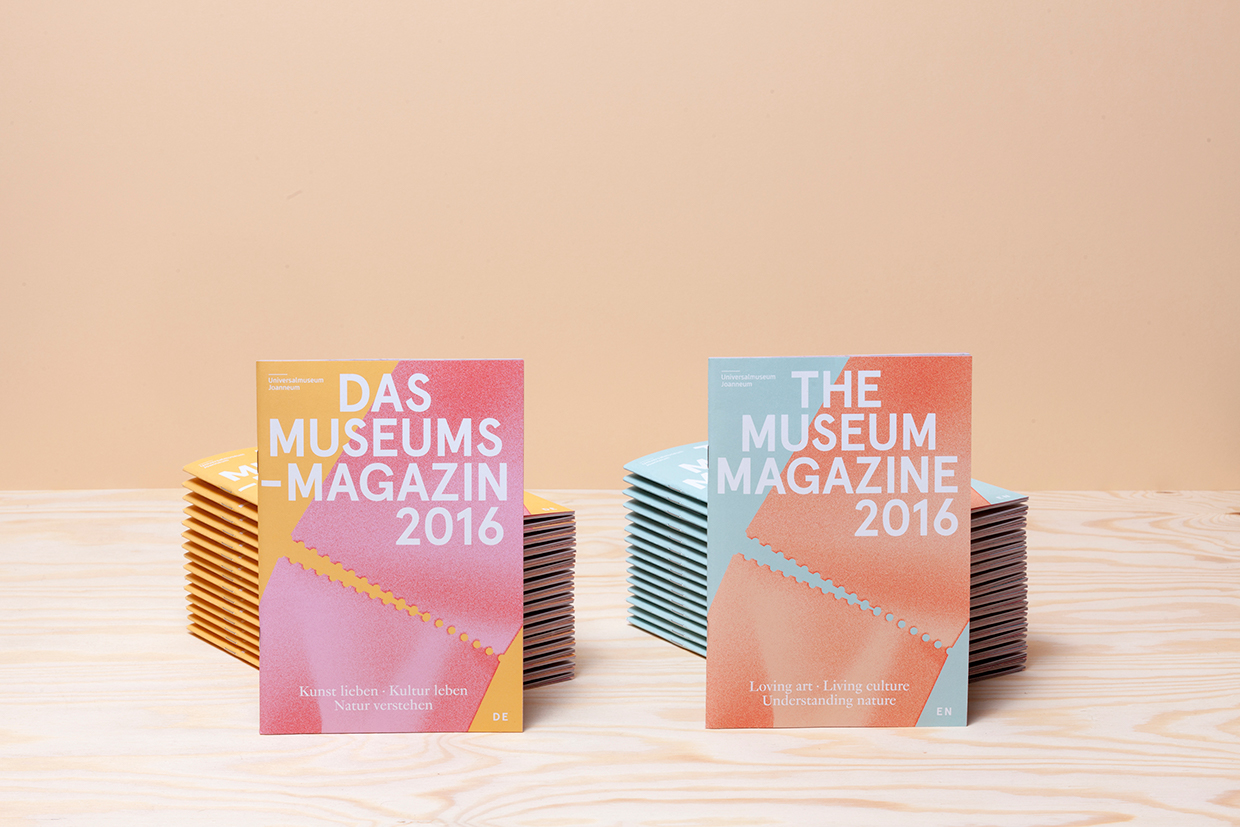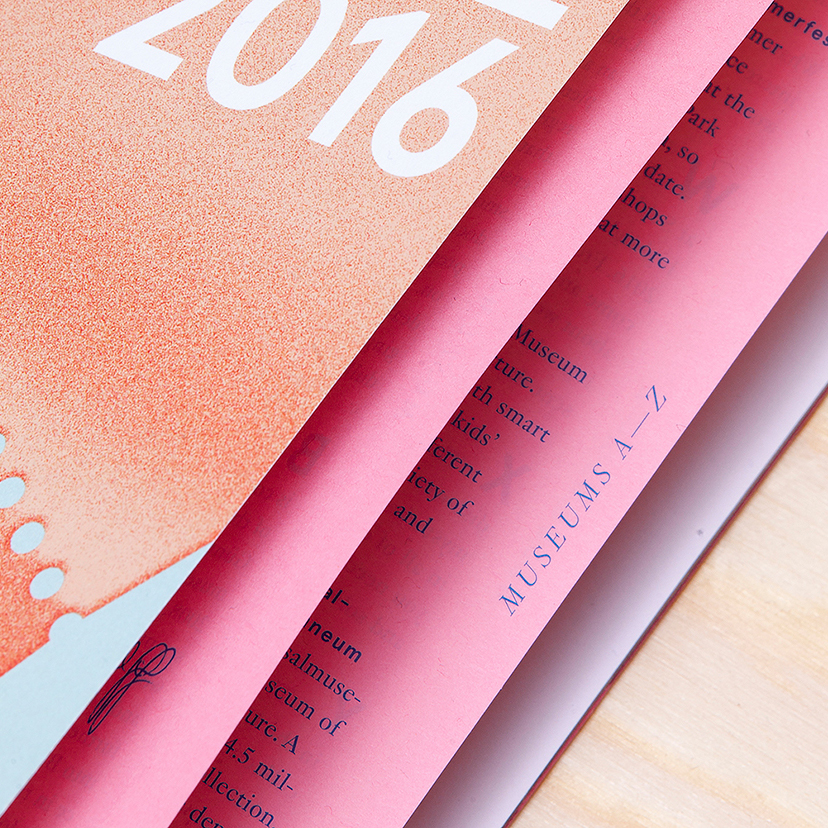 The Universalmuseum is one of the oldest and biggest museums in Europe. It's so big, it's not even one space. It's twelve locations spread all over Steiermark. They house a total of 4,5 million items offering a unique perspective on art, culture, science and history. With such a rich collection, you need to keep some overviewand present all the different exhibitions and events with their distinctive microcosms. Every year, the Universalmuseum releases an overview for their programme. This is created in form of a brochure listing all the exhibitions and occurances. This year is different.
They decided to collaborate with the travel guide author duo Eat Write Live. They embarked on a journey through
all the sites to discover the Universalmuseum Joanneum through the eyes of a visitor. With the curiosity of someone seeing all these wildly different exhibits is the throughline for both the texts as well as the design. So for both visitors and the museum itself, the magazine holds a variety of different worlds, tiny details and great care for its subjects to help you find your way through everything they have to offer.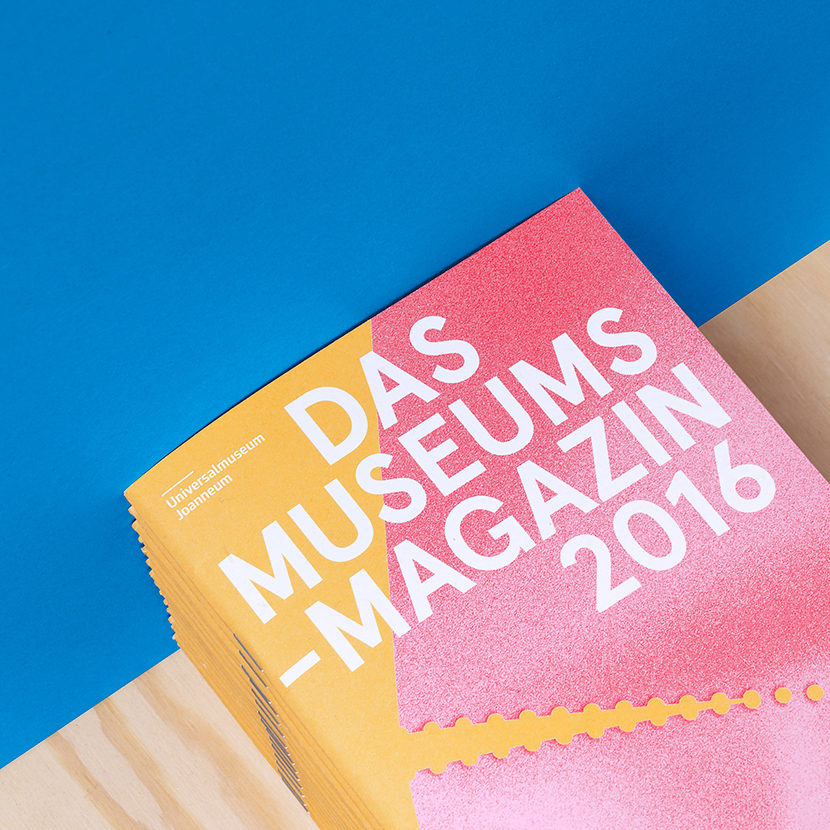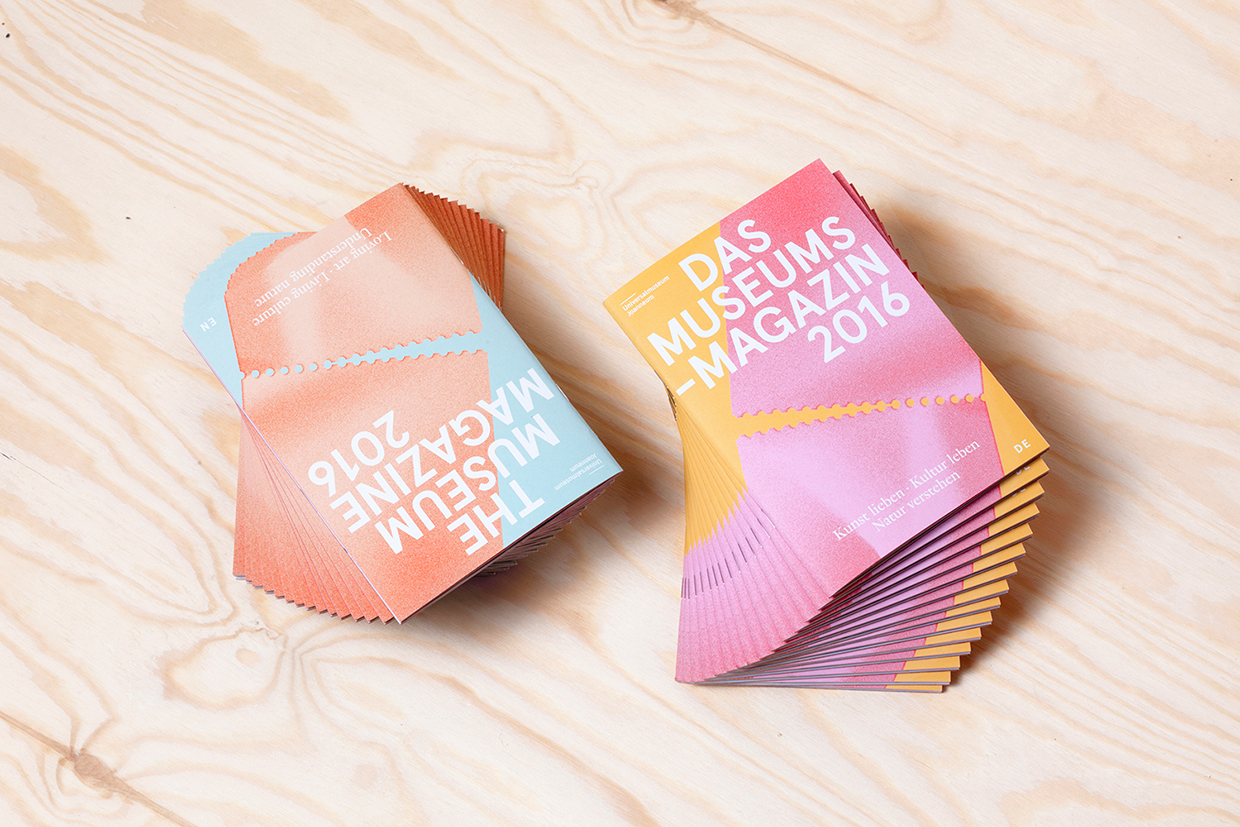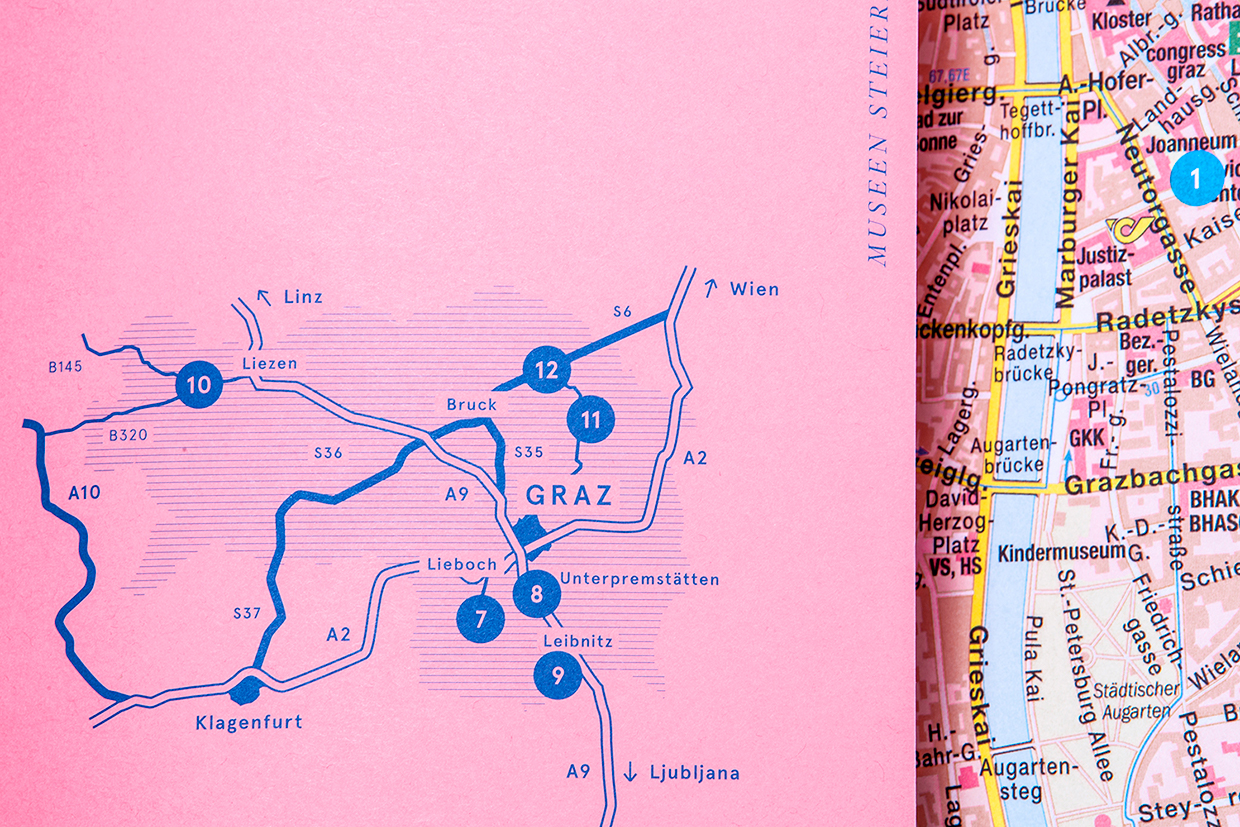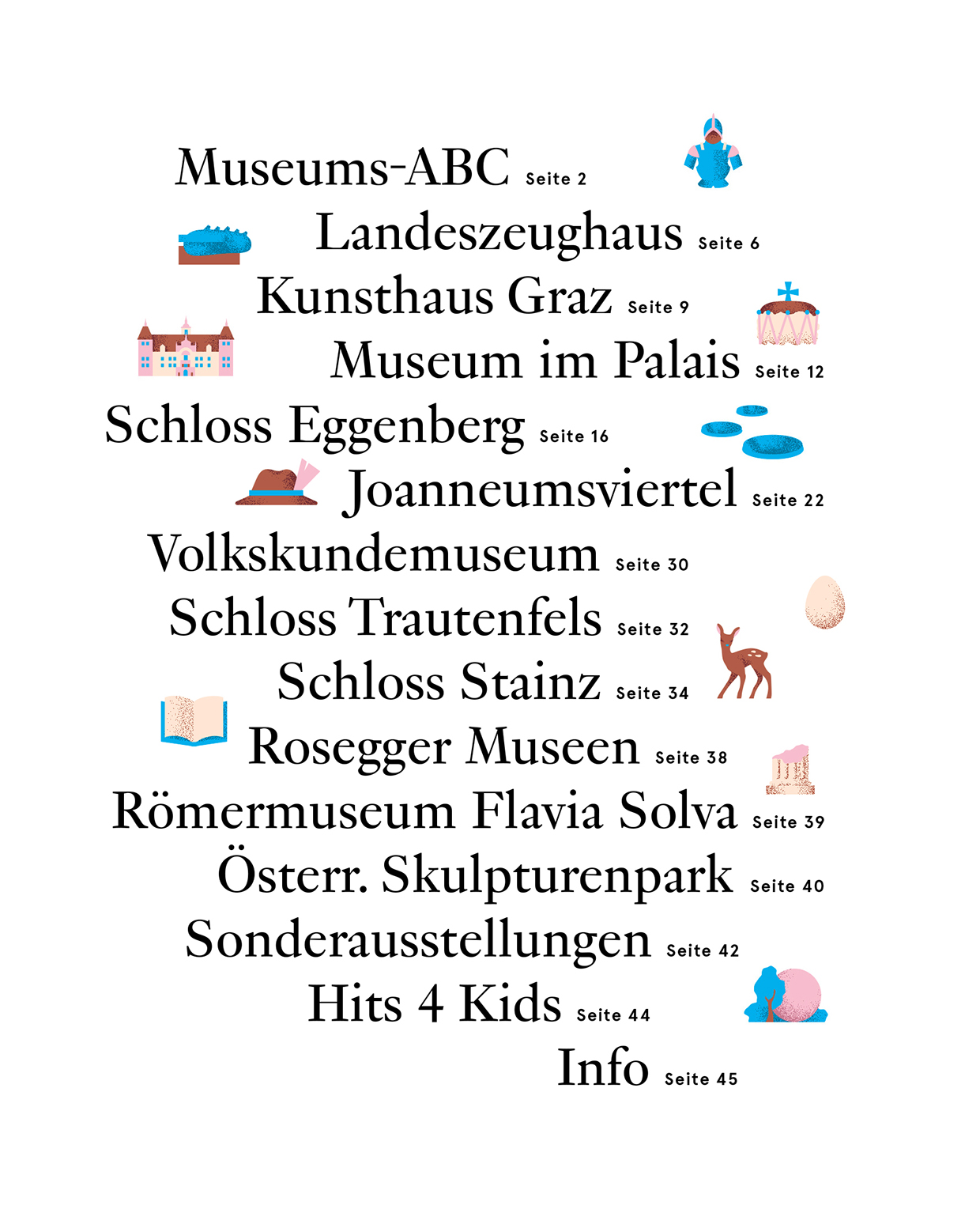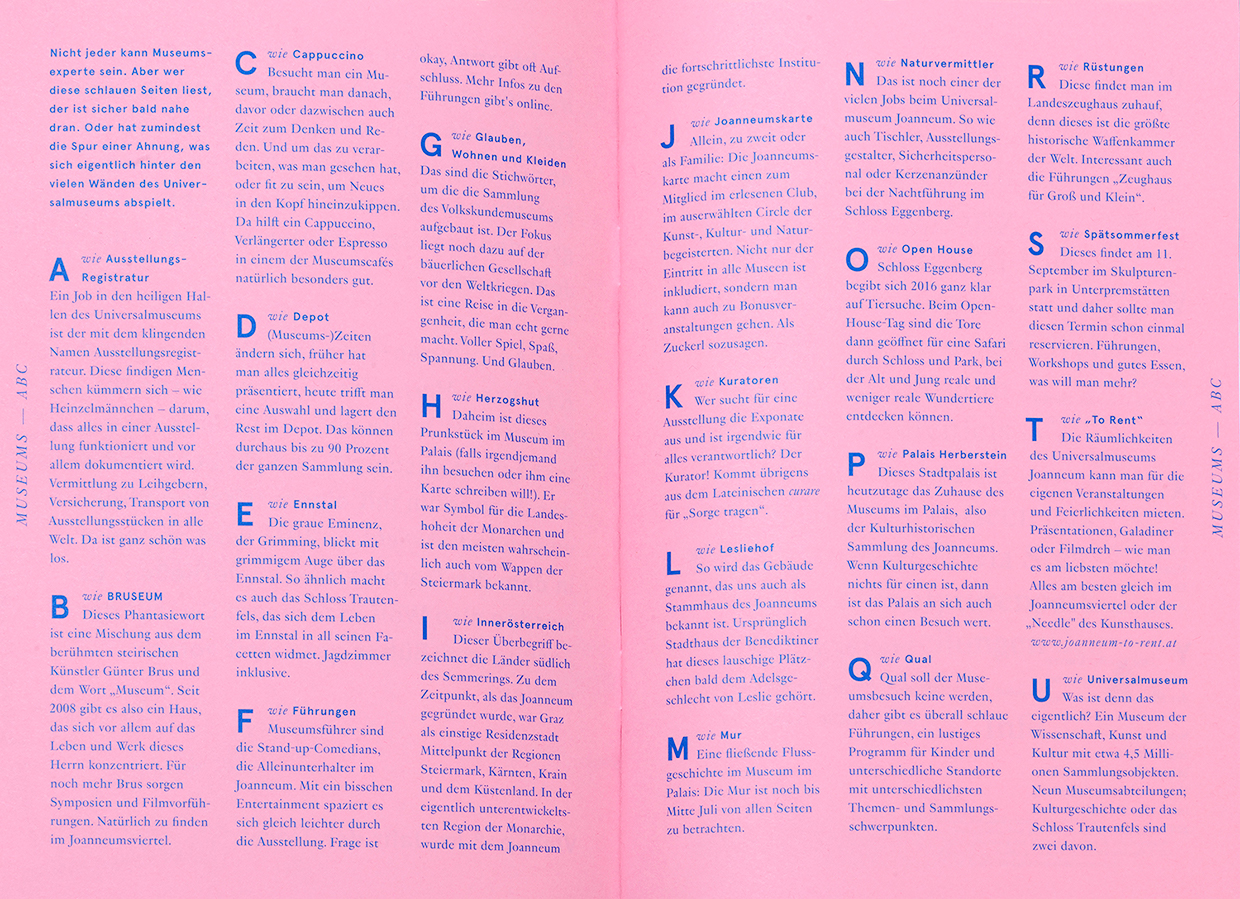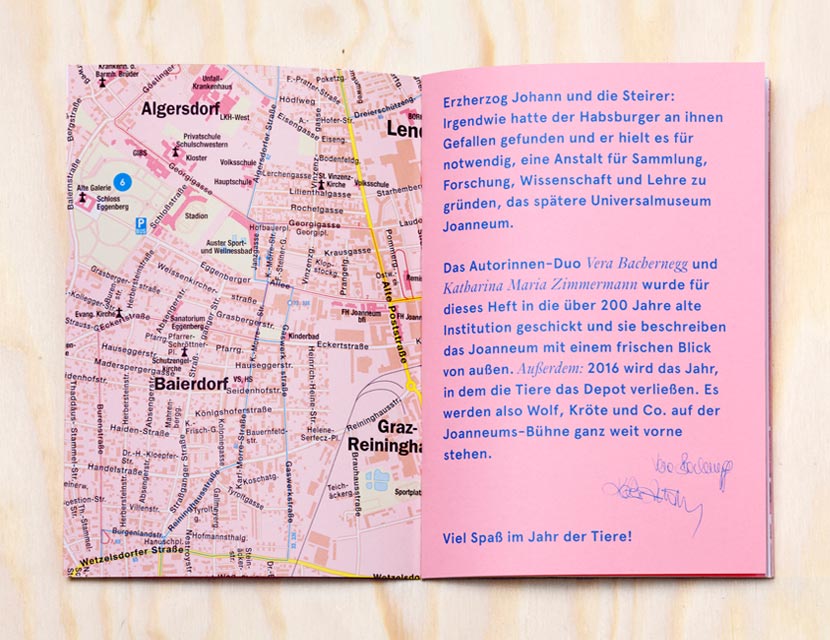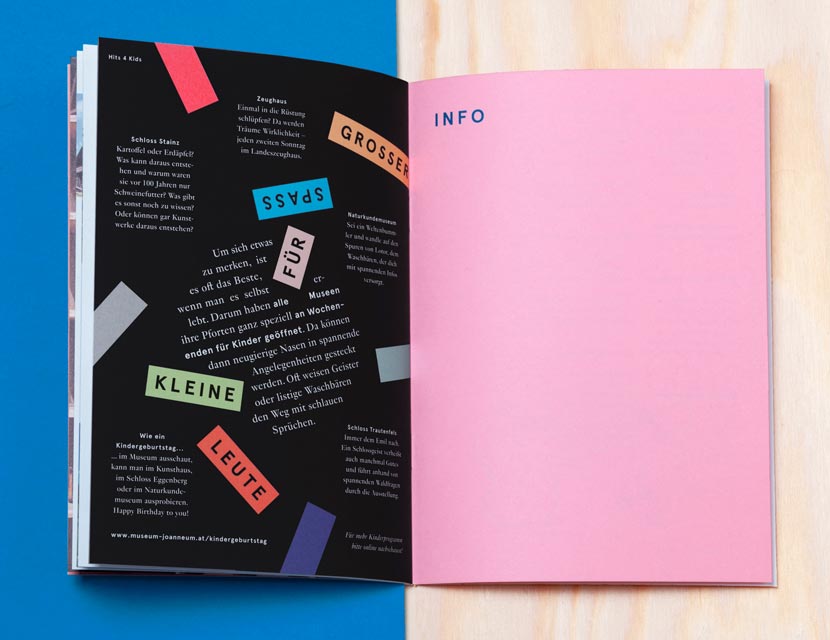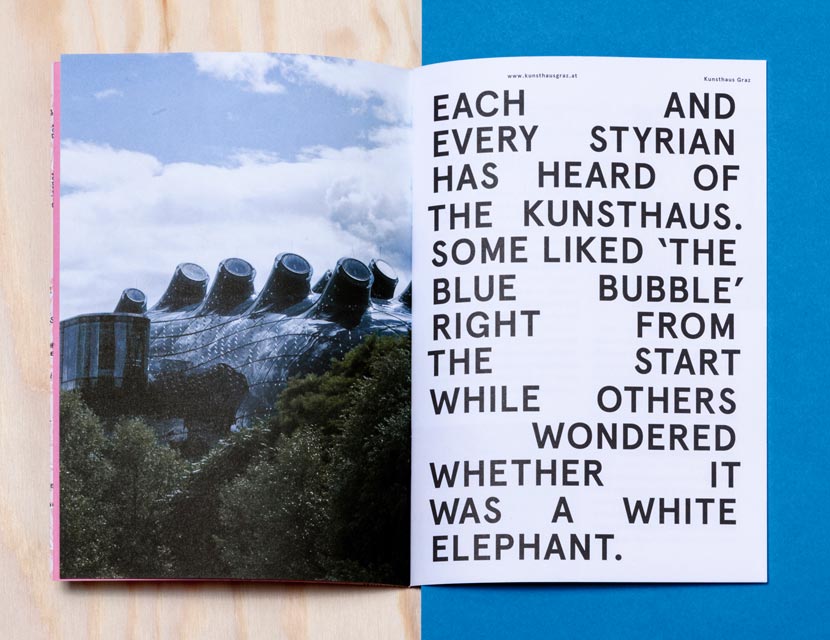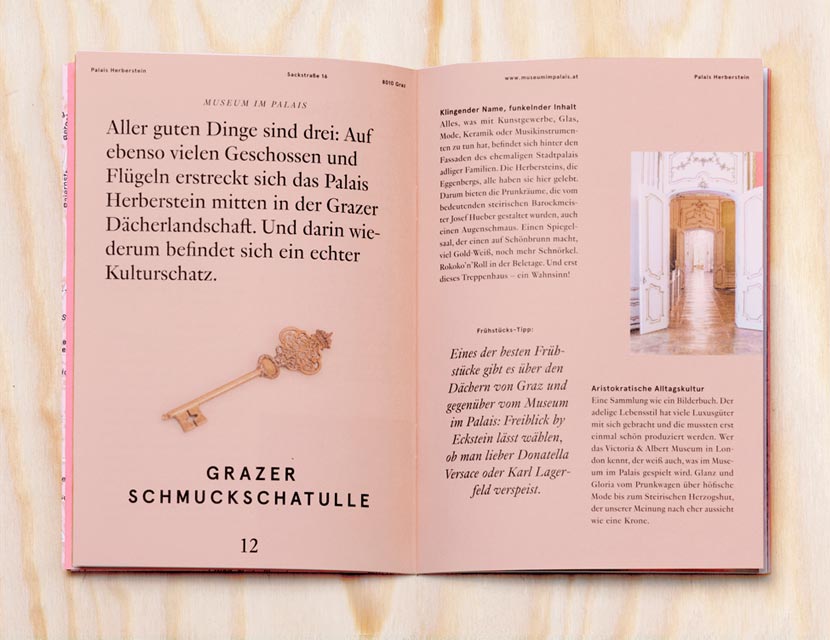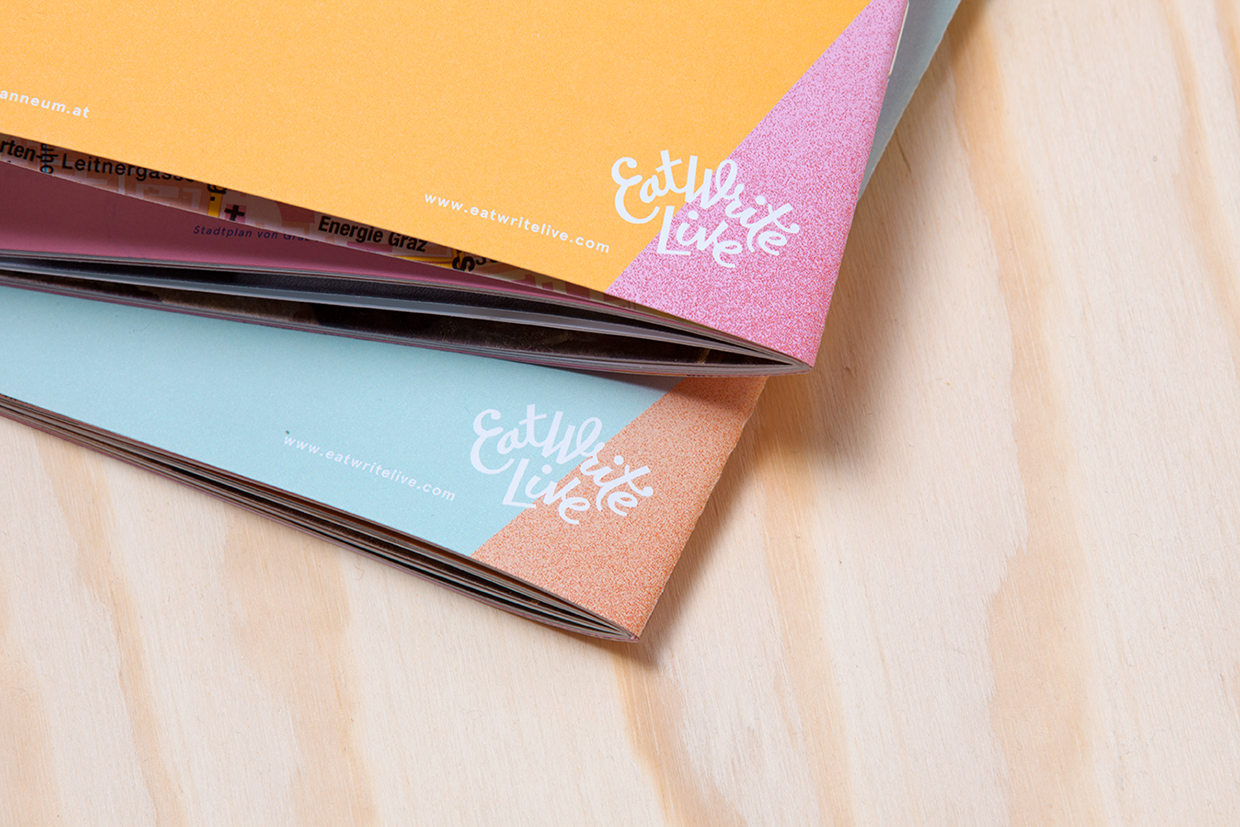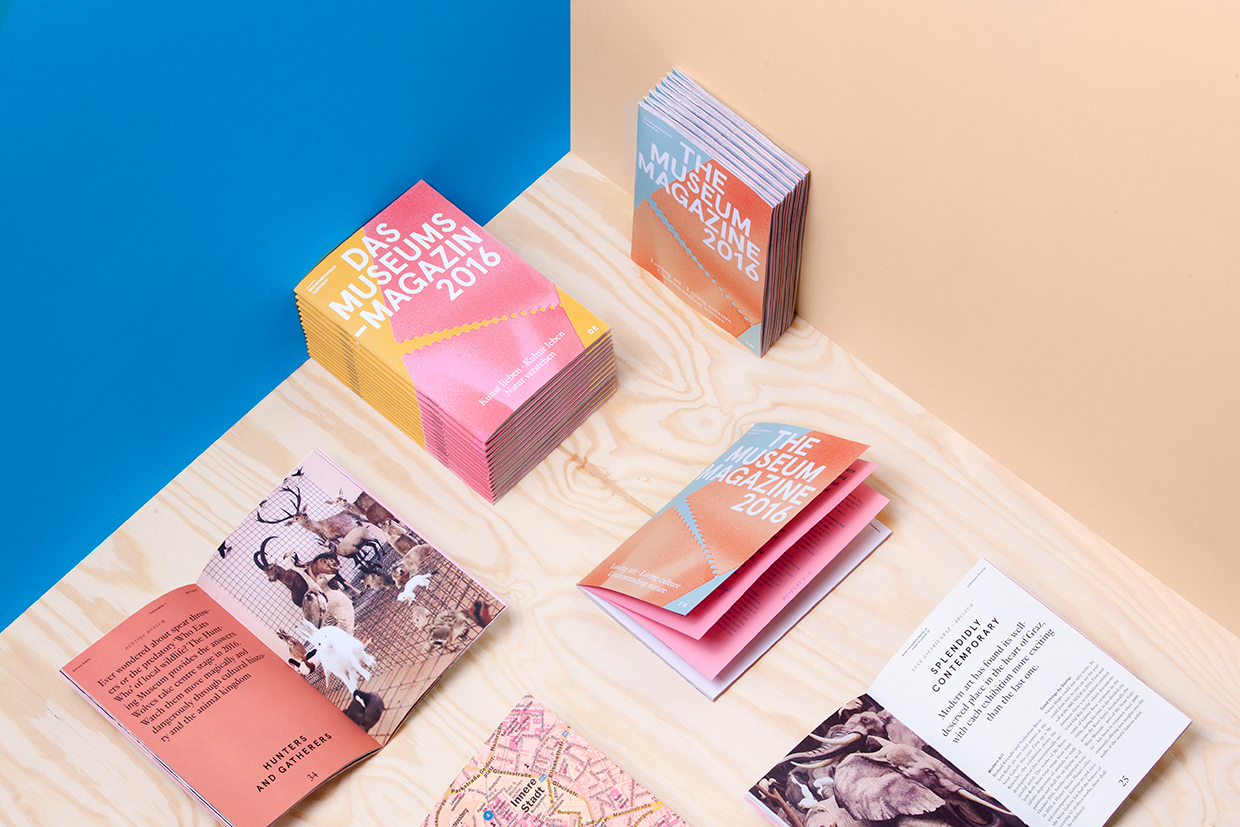 11
12
10